Updated and Verified – August 2023
Getting from Ben Gurion Airport to Jerusalem
Ben Gurion airport (TLV), named after David Ben Gurion the first Israeli prime minister, is the main point of entry to Israel for the vast majority of tourists. It is located 50 kilometers (30 miles) from Jerusalem and operates 7 days a week 364 days a year. To get from Ben Gurion Airport to Jerusalem arriving passengers can make use of private taxis, shared taxis, rental cars and trains. Availability varies greatly and depends on the day and time of your arrival.
As simple as it may seem, getting to Jerusalem from Ben Gurion Airport can sometimes become a tricky task, especially for those flying in on Shabbat and holidays. Unfortunately, most of the available information throughout the internet regarding Jerusalem airport transfers is found to be outdated and misleading. Therefore I created this article to hopefully put things in order once and for all, help you get the most up-to-date information about the various options of transportation from Ben Gurion airport to Jerusalem and draw your attention to the things you should beware of.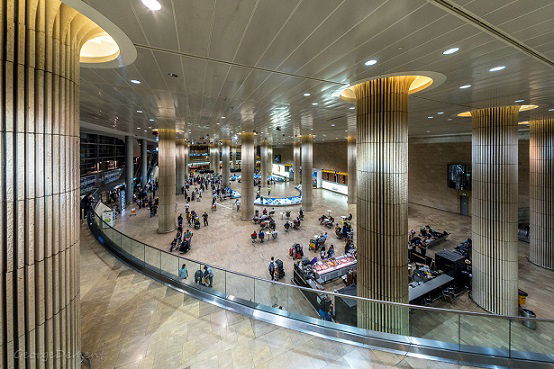 Taking a Taxi to Jerusalem
Taxis can be found at the taxi stand outside the arrivals hall. You may ask the driver to suggest a fixed price for the ride to Jerusalem which as of August 2023 should cost up to 300-350 NIS depending on the day and the time.
In case of a dispute you may insist on using the meter which starts at 11.85 NIS although most drivers will probably try to avoid it. Generally taxi fares in Israel have 3 different categories depending on the time and day of the ride. During nights weekends and holidays the higher fares apply. There is an extra charge for exiting the airport and using toll roads or fast lanes if needed. Tipping taxi drivers is not expected and therefore unnecessary.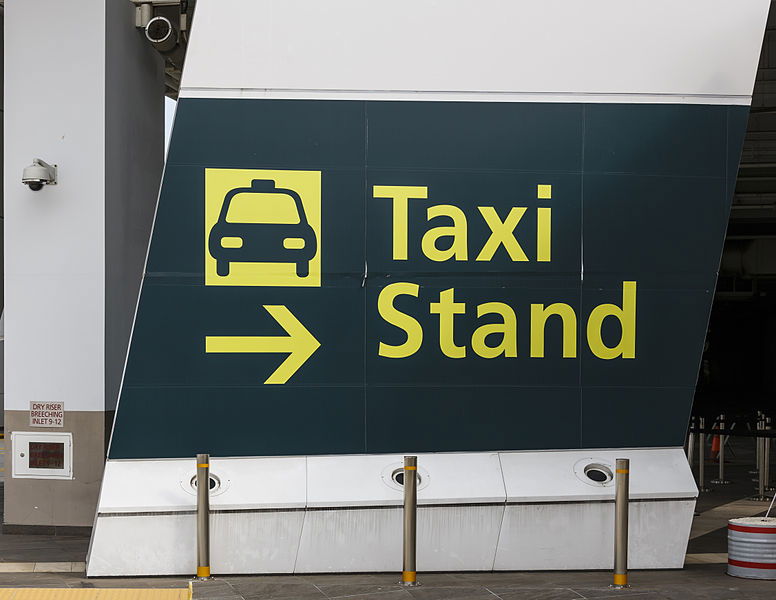 Taxi drivers are not allowed to solicit passengers in the arrivals hall. Yet this happens occasionally so keep away from those as they are likely to be unauthorized drivers.
On busy weekdays it is common to encounter a shortage of taxis at the airport, and passengers may end up waiting a long time just to get on a taxi. Therefore it is strongly recommended to book your airport transfer to Jerusalem with a private taxi in advance. This way you can avoid arguing with drivers over the price and enjoy peace of mind. This is particularly beneficial for Shabbat and holidays but proven useful on weekdays as well.
A professional driver will track your flight for delays and will show up on time to pick you up as agreed, then drop you off at the exact destination and help with your luggage.
Contact me for the best private taxi service to Jerusalem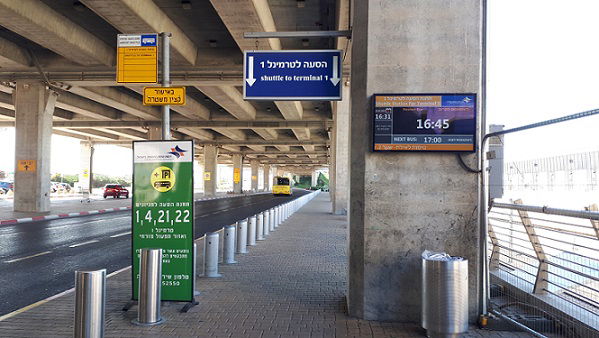 Taking a Train to Jerusalem
Taking a train is an easy and relatively cheap way of getting to Jerusalem from the airport. The trip takes around 30 minutes to the new Yitzhak Navon station located deep underground by the western entrance to Jerusalem.
Frequency is twice an hour during the day and once an hour at night. No changing of trains is required to get to Jerusalem. Remember that trains in Israel do not run during holidays and weekends (Friday afternoon through Saturday night).
A single trip costs 18 NIS and a daily pass is 28 NIS (as of 2023). Payment can be done in cash, with a credit card or through an app.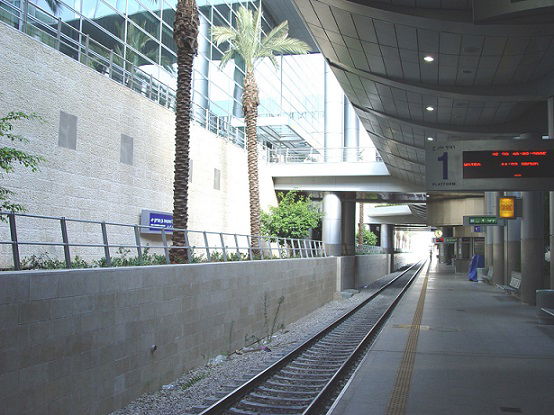 The train station at Ben Gurion airport is located just outside terminal 3 on the lowest level. Passengers landing at terminal 1 can connect to terminal 3 by using an airport shuttle free of charge.
In Jerusalem you can easily transfer to the light rail, catch a local taxi or walk to the nearby central bus station and get on a local bus.
Click here for the official website of Israel Railways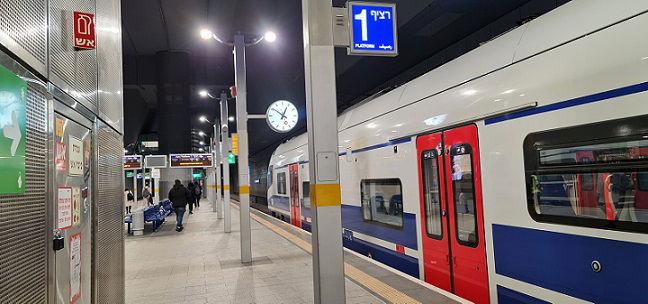 Taking a Shared Taxi to Jerusalem (Sherut)
A sherut (Hebrew for service) is a shared taxi service to Jerusalem in 10 seater-minibuses. They typically hit the road as soon as 10 passengers show up.
Nesher Tours operates sheruts from Ben Gurion airport to Jerusalem 24 hours a day (including weekends). You may ask to be dropped off at any destination along the route or at the central bus station in Jerusalem.
While relatively inexpensive (67 NIS as of August 2023), remember that sheruts only depart when they are full so you could end up waiting for a while before leaving the airport. Also, if you are the last one to be dropped off in Jerusalem the journey can take longer than expected.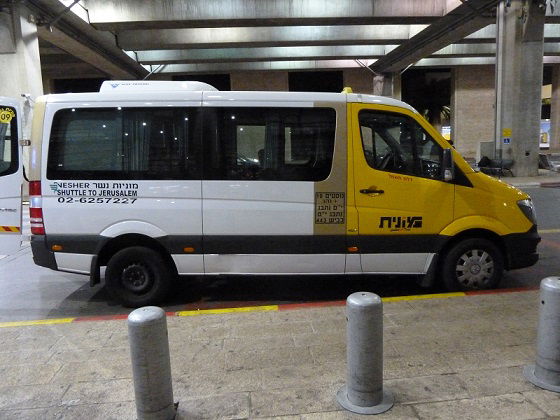 Taking a Bus to Jerusalem
As of August 2023 Bus #485 is not operational meaning there are no direct bus lines from Ben Gurion airport to Jerusalem. This was probably done to encourage passengers to use the new train line to Jerusalem.
Despite the budget-friendly low costs of bus tickets in Israel it is strongly recommended not to rely on connecting buses when planning to get to Jerusalem from Ben Gurion airport. They suffer from frequently changing timetables, long waiting times and low reliability in general.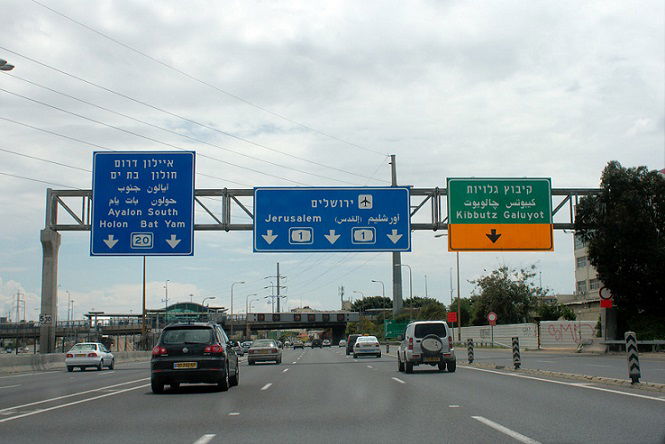 Renting a Car at Ben Gurion Airport
7 Car rental companies operate at Ben Gurion airport 24 hours a day: Avis, Budget, Dollar Thrifty, Eldan, Europcar, Hertz and Shlomo Sixt. Their counters are located on level 1 of terminal 3 above the arrivals hall while the vehicles are collected from a nearby parking lot.
Other local car rental companies have branches in Jerusalem as well as in other major cities but those are closed during weekends and holidays.
If you wish to rent a car in Israel it is highly recommended to reserve a car in advance in order to avoid disappointment and probably get a better deal too.
Contact me for the best private taxi service to Jerusalem


Feel free to check out these other articles: