When is the Best Time to Go to the Dead Sea?
The Dead Sea area offers hot dry and sunny weather year round with low humidity and very few days of rain. The water of the Dead Sea is usually anywhere between pleasant and warm. The perfect time to travel to the Dead Sea would be either between March and April or between October and November when the weather is generally fair and the heat is bearable. During the summer season (May to September) temperatures can get extremely hot for the average traveler so plan your trip wisely.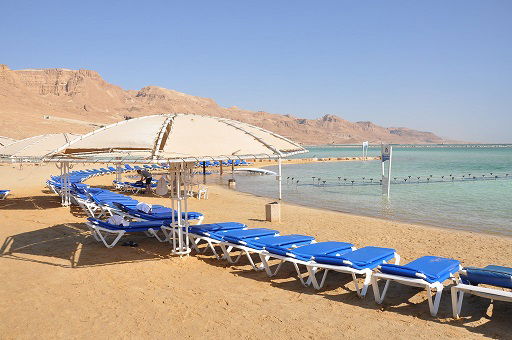 How Long to Stay at the Dead Sea?
The duration of your stay depends on how long you have and what you plan on doing at the Dead Sea area. Some visitors can only allow for a short one-day trip to bathe in the salty water, relax on the sand and maybe cover themselves in mineral-rich mud. For that purpose the public beach at Ein Bokek is a good choice as it offers excellent facilities free of charge with many restaurants and shops nearby.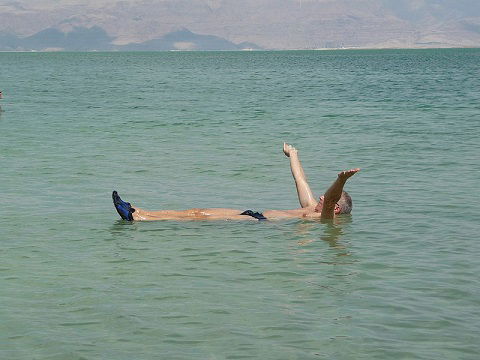 Those of you who plan to spend a bit longer at the Dead Sea area can choose from a wide range of accommodation options in the region. Most hotels and resorts are located mainly on the southern shore of the Dead Sea and offer private beaches as well as a wide range of medical and beauty treatments in their spa facilities.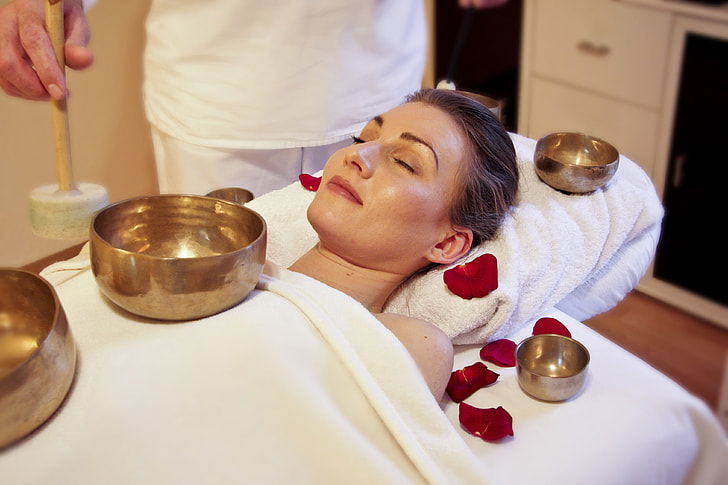 Dead Sea Tips & Recommendations
The saline water easily damage cameras, phones, watches and other delicate devices. Take your photographs before entering the water and then leave your camera or phone covered within a safe distance from the water. Do not touch them again before washing your hands and drying them.



Most hotels and resorts offer free indoor spa areas that have swimming pools filled with water from the sea. Gives you the same benefits without the hassle of going down to the beach if you are sun-sensitive or just too lazy.
The general atmosphere at the Dead Sea area is quiet and peaceful. Meaning that there are no water sports, no loud music and no nightclubs with loud music. If this is what you're looking for you should probably consider Eilat or Tel Aviv.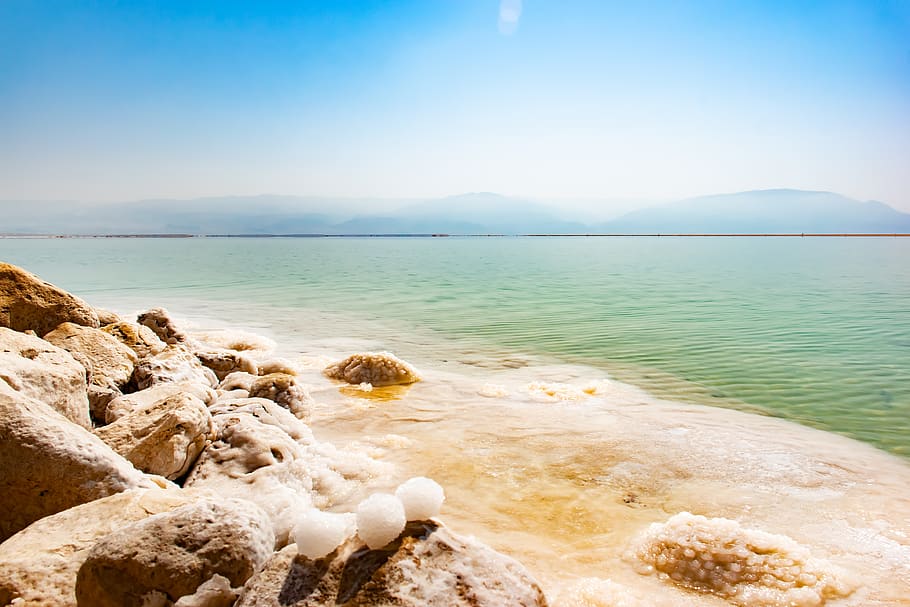 Contact me for the best taxi service to the Dead Dea
Feel free to check out these other articles: