Updated and Verified - August 2023
Taxis in Israel
Taxis in Israel are one of the most popular means of transportation for traveling both within cities and between cities. The vast majority of taxis in Israel are modern and air-conditioned as a standard, driven by outgoing locals and considered to be safe and cost-effective.
Almost all taxis in Israel are white and they can be recognized easily by a yellow cap on top that says "Taxi". Note that Palestinian taxis in east Jerusalem and in the west bank will usually be yellow.
Paying for a Taxi in Israel
Hailing a taxi on the street is a common practice in all major cities. Generally taxi drivers must use the meter (Moneh in Hebrew) unless a fixed fare is agreed upon before hitting the road.
The meter starts at 11.85 and fares fall into 3 different categories depending on the time and day of the ride. During nights weekends and holidays the higher fares apply.
There is an extra charge for calling a taxi through phone/app (5.50 NIS), exiting the airport (5 NIS), and using toll roads or fast lanes where needed. Other surcharges for extra luggage and multiple passengers are no longer valid (as of 2023).
Payment can be done in cash or with credit cards in most taxis but it is always advisable to ask the driver first. At the end of the journey the driver should print a receipt and hand it to you.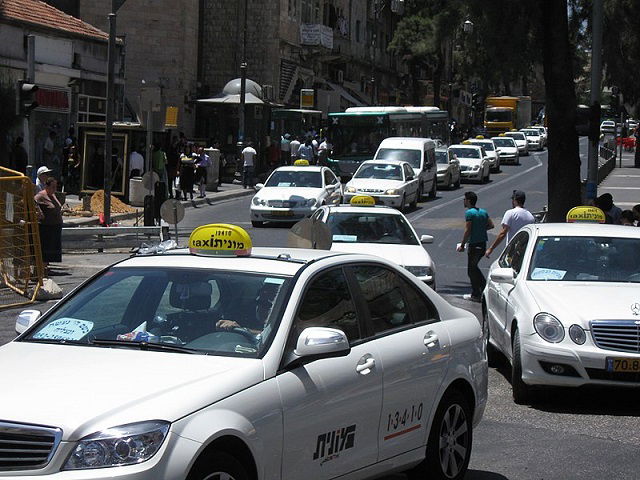 Tipping Taxi Drivers in Israel
Tipping taxi drivers is not customary in Israel and therefore not expected. However, if your driver has been exceptionally sociable or helpful and you wish to reward him/her for an excellent service, in that case leaving a few extra coins will surely be appreciated.
Taxi Apps in Israel
Unfortunately neither Uber nor Lyft operate in Israel as of 2023. Their most popular local equivalents are Gett and Yango. Both work in a similar way and in most major cities they will quickly find you a nearby available taxi. The price is presented upfront so there are no overcharges or rip-offs. Cash and credit cards are accepted forms of payment in both.
Taking a Taxi from Ben Gurion Airport
Taxis at the airport can be found at the taxi stand outside the arrivals hall. Taxi drivers are not allowed to solicit passengers in the arrivals hall. Yet this happens occasionally so keep away from those as they are likely to be unauthorized drivers.
You may ask the driver to suggest a fixed price before setting off. For example the ride from the airport to Jerusalem should cost up to 300-350 NIS and the journey to Tel Aviv should cost up to 200-220 NIS.
In case of a dispute you may insist on using the meter although most drivers will probably try to avoid it. Remember that there is a surcharge for exiting the airport (5 NIS) and for using toll roads or fast lanes if needed. As mentioned before, surcharges for extra luggage and multiple passengers are no longer valid (as of 2023).
On busy weekdays it is common to encounter a shortage of taxis at the airport, and passengers may end up waiting a long time just to get on a taxi. Therefore it is strongly recommended to book your transfer with a private taxi operator in advance. This way you can save time, avoid arguing with drivers over the price and enjoy peace of mind. This is particularly beneficial on Shabbat and holidays but proven useful on weekdays as well.
A professional driver will track your flight for delays and will show up in time to pick you up as agreed, then drop you off at the exact destination and help with your luggage.
Click here to read more about getting from Ben Gurion airport to Jerusalem
Click here to read more about getting from Ben Gurion airport to Tel Aviv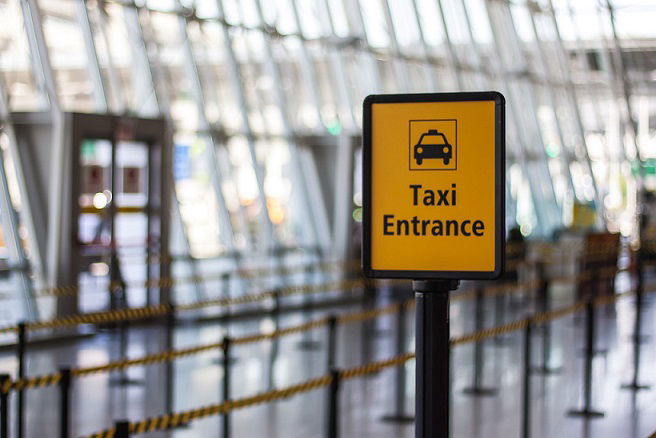 Shared Taxis in Israel ("Sherut")
Sherut (Hebrew for service) is a shared taxi service with yellow 10-seater minivans. They run in and between major cities in Israel along select bus routes at a cost similar to that of a bus but unlike buses they do operate on weekends. Unlike buses they do not stop at stations. Simply raise your hand and the driver will pull over to pick you up. Take a seat first and then pass the money to the passenger sitting in front of you until it reaches the driver. You will get your change in a similar way. Whenever you need to get off just ask the driver and he will find a spot to pull over and let you off.
In Tel Aviv sheruts follow the routes of buses #4 and #5 along the main streets of the city.
Between cities the most popular routes from Tel Aviv are to Jerusalem, Netanya, Haifa, Rishon le Zion, Ashdod and Rehovot. In other Major cities like Haifa or Beer-Sheva there are sheruts that run to nearby towns as well.
Sherut is cheaper than regular taxis and is typically faster than a bus. However, it may not be a good idea if you travel with a lot of luggage as these minivans are usually cramped.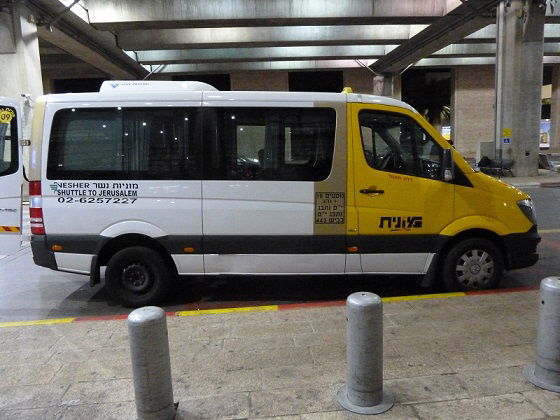 Traveling With Excess Luggage
Most taxis in Israel are sedans, meaning they have normal size trunks and no roof racks on top. They can comfortably accommodate up to 3 passengers, each with an average amount of reasonably sized luggage. Larger taxis are available as well but in most cases they have to be reserved upon request in advance.
If you are expected to have an excessive amount of luggage it may take you a long time to find a suitable taxi at the airport or on the street. It is therefore advisable to book a large taxi in advance and clearly note the number of passengers and the expected amount of luggage (both no. of items and sizes).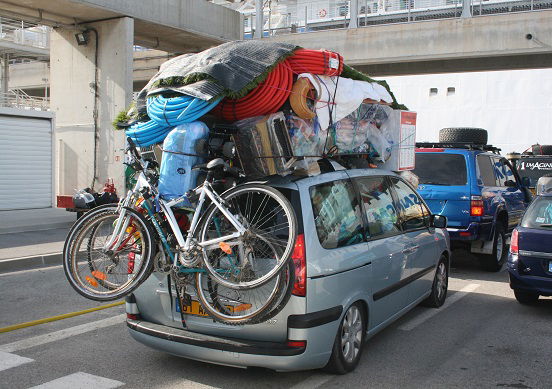 Safety Tips Regarding Taxis in Israel
Although uncommon, there have been incidents where taxi drivers tried to rip off unsuspecting visitors by manipulating the meter and charging them higher fares. Another way is by choosing unnecessarily longer routes on purpose.
If you suspect dishonest behavior of a taxi driver it is strongly recommended that you write down the taxi number and the driver's ID number, in addition to keeping the receipt. These will be needed in order to clarify the issue with the taxi company or in case you decide to file a police report.
Contact me for the best airport transfer service in Israel


Feel free to check out these other articles: